WP-Filebase – File Download Manager for WordPress
WP-Filebase is a powerful download manager supporting file categories, thumbnails and more.
Uploaded files can be associated with a post or page so the download URL, thumbnail and other file information are appended automatically to the content.
Additionally there are options to limit traffic and download speed.
Some more features:
Arrange files in categories and sub-categories
Automatically creates thumbnails of images (JPEG, PNG, GIF, BMP)
Powerful template engine (variables, IF-Blocks)
Associate files to posts and automatically attach them to the content
Customisable file list widget
Hotlinking protection
Daily and monthly traffic limits
Download speed limiter for registered users and anonymous
Range download (allows user to pause downloads and continue them later)
Works with permalink structure
Download counter which ignores multiple downloads from the same client
Many file properties like author, version, supported languages, platforms, license …
WordPress Plugin Directory Entry
Example of three auto-attached files: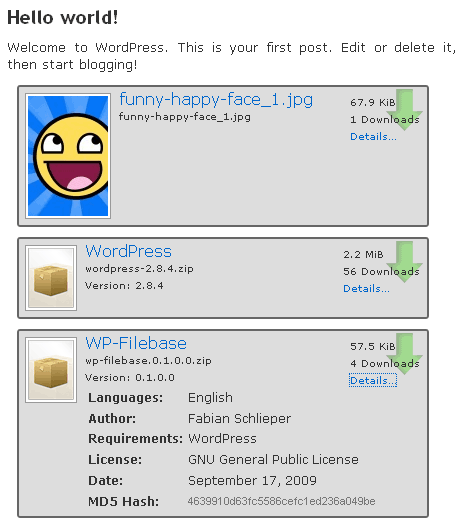 WP-Filebase Widget: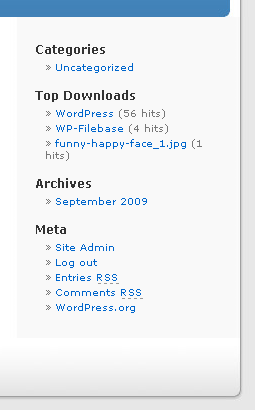 Recover data from Photofast CR-5400 WordPress Traffic Limiter